Play With Us
---
There are several ways to get your music heard by the staff at the Hunter Club, and to possibly get yourself on a line-up. If you are a promoter and would like to speak to us about hiring the venue for your own night, please get in contact by using the Contact Us page on the menu. We also hire our space for other types of parties and event nights. But if you are a musician looking to play a gig here, here are the three main ways this happens.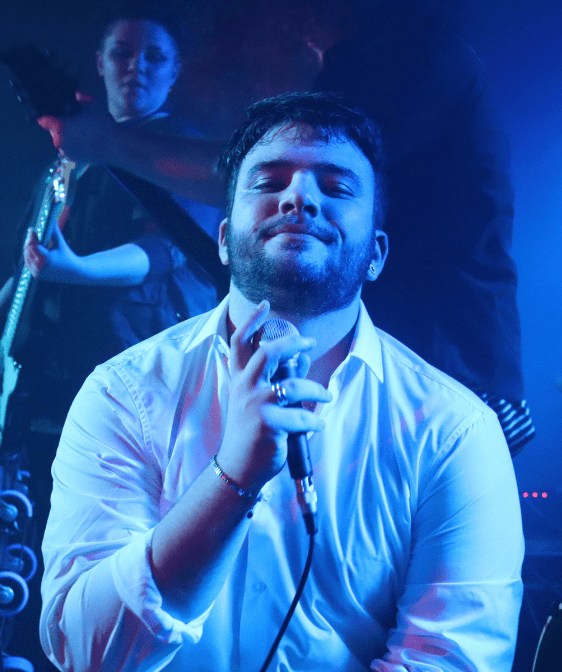 1. PROMOTERS
While we do promote our own gigs at the club, we also use several outside promoters to put gigs on, each with their own personality and style of line-ups. Promoters that we regularly use include the links below:
Washing Machine
Construct Records
Gracenote Blog
DJGT Entertainment
Comedy Market
Headhunters Jazz
2. OPEN MIC
Our popular open mic nights are a good way to have some fun and get some experience on a stage and in front of an audience. Our Open Mic nights are currently once a month on a Thursday evening. These events are seated, very relaxed and often run between 6PM - 11PM. If you are interested in performing, slots open a month before the night takes place. Slots are roughly 15 minutes long, or 3 songs if you prefer. Please email your interest to enquire@hunterclub.org.uk
3. SUBMIT YOUR DETAILS
Please use the form below to submit your details for consideration. We do receive a high volume of enquiries, and of course can't book everyone who is interested. We do listen to every submission though, and will be in touch if there is a gig opportunity that might suit your band/act.
Latest Events
We are proud to be at the heart of Bury St Edmunds'
music scene
View All
In 2019 we were awarded the Best Local Music Venue
award by the NMG awards, another local institution
celebrating the vibrant local music culture in East Anglia.