Play With Us
---
There are several ways to get yourself on stage at the Hunter Club. Check out below for open stage evenings and our regular promoters.
If you are a promoter and would like to speak to us about hiring the venue for your own gig or private party, please get in contact by using the Contact Us page…
If you are a musician looking to play a gig, below are the main ways this happens…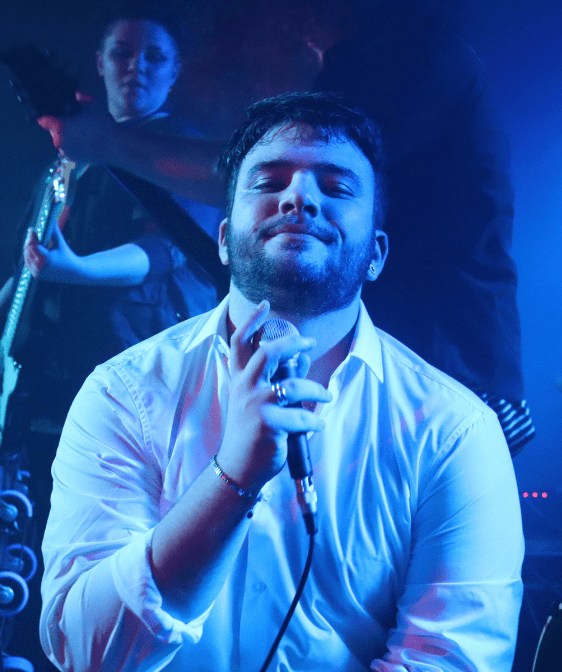 1. PROMOTERS
While we do promote our own gigs at the club, we also use outside promoters to put gigs on, each with their own personality and style of line-ups. Promoters that we use include:
Washing Machine
BSE First Nights
Comedy Market
Headhunters Jazz
2. OPEN MIC NIGHT
Our popular open mic nights are a good way to have some fun and get some experience on a stage and in front of an audience. Our Open Mic nights are currently once a month on a Thursday evening and dates can be found on the event section of our website. These events are seated, very relaxed and often run between 6PM - 10PM. Our Open Mic Nights are also fully engineered by our experienced sound technician Alec. If you are interested in performing, slots open a month before the night takes place. Slots are roughly 10 minutes long, or 2 songs if you prefer. If there is time at the end, you are more than welcome to perform more than once. Walk ins are welcome, but booking in advance lets us prepare, and bookings take priority on the running order on the night. Please email to book: naomi.hamer@hunterclub.org.uk, or turn up on the night!
PLEASE NOTE: We do not provide any house instruments, please bring your own. We do have microphones for to artists to use.
2. COMEDY OPEN MIC
Have you ever wanted to try your hand at standup comedy? Are you a veteran comedian wanting to try out new material? Maybe you just want some free laughs. Contact Huffmaster Upholstery Comedy Productions at hucproductions@gmail.com to sign up for our comedy open mic night or to reserve your free table
3. SUGAR TOWN JAM NIGHTS
Jam Night's are a place for you to meet and play with a wide variety of people, try out new songs, solos, licks or chops you've been working on! There will be a house band at each and every Jam Night and we encourage musicians of all ages and skill levels to get involved. All you need to bring is yourselves and your instruments, amps are provided. Anyone under 16 must be accompanied by an adult.
If you are interested in the Sugar Town Jam Nights please head to the event section of our website for dates or email sugartownjamnights@gmail.com
3. THE MUSIC VAULT
Please use the form below to submit your details for consideration. We can't book everyone who is interested but we will be in touch if there is a gig opportunity that might suit your band/act.
Latest Events
We are proud to be at the heart of Bury St Edmunds'
music scene
View All
In 2019 we were awarded the Best Local Music Venue
award by the NMG awards, another local institution
celebrating the vibrant local music culture in East Anglia.