CAN I JUST COME FOR A DRINK AT THE HUNTER CLUB?
YES! The bar is open every Thursday, Friday and Saturday night to the general public. You don't need to be a member of a club or attending an event, just rock up and have a drink with us. For more information on the bar check out The Bar.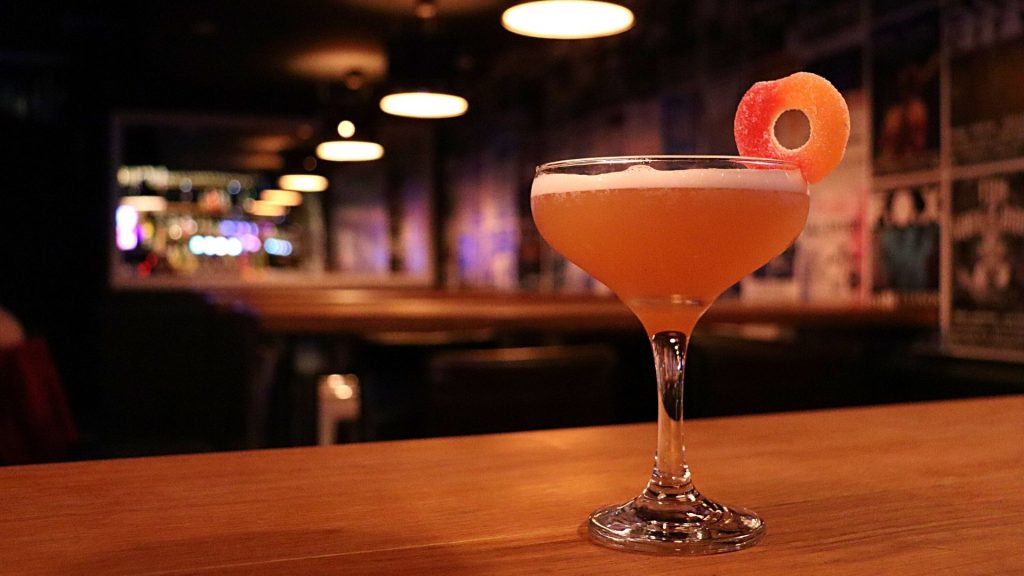 DO YOU TAKE CASH?
The Hunter Club bar does NOT take cash or has any capacity to take cash. Please bare this in mind when visiting us. Events may vary whether they take cash or card at the ticket desk. This depends on the promoter and if you are unsure it is always best to check in advance.
WHAT EVENTS DO YOU HAVE GOING ON AT THE HUNTER CLUB??
As a live entertainment venue we try to be inclusive and varied with what events we have on here. We work with promoters to create a choice for you and to be genuinely representative of what Bury St Edmunds has to offer. We are proud to be a big supporter of grassroots music and the local music scene that is bursting with artists performing Indie, rock, acoustic singer/songwriters, Afro Beat, folk, hip-hop, opera, metal, and everything in between. We are also home to a monthly open mic, a monthly Acoustic Guitar Club, Live Jazz Lounge Events, Drag Cabaret shows, Stand-up Comedy, Theatre, Burlesque and more. If there's something you'd like to see at the club and would like to be involved in organising or promoting your own event and bringing something truly great to Bury St Edmunds, please do get in touch.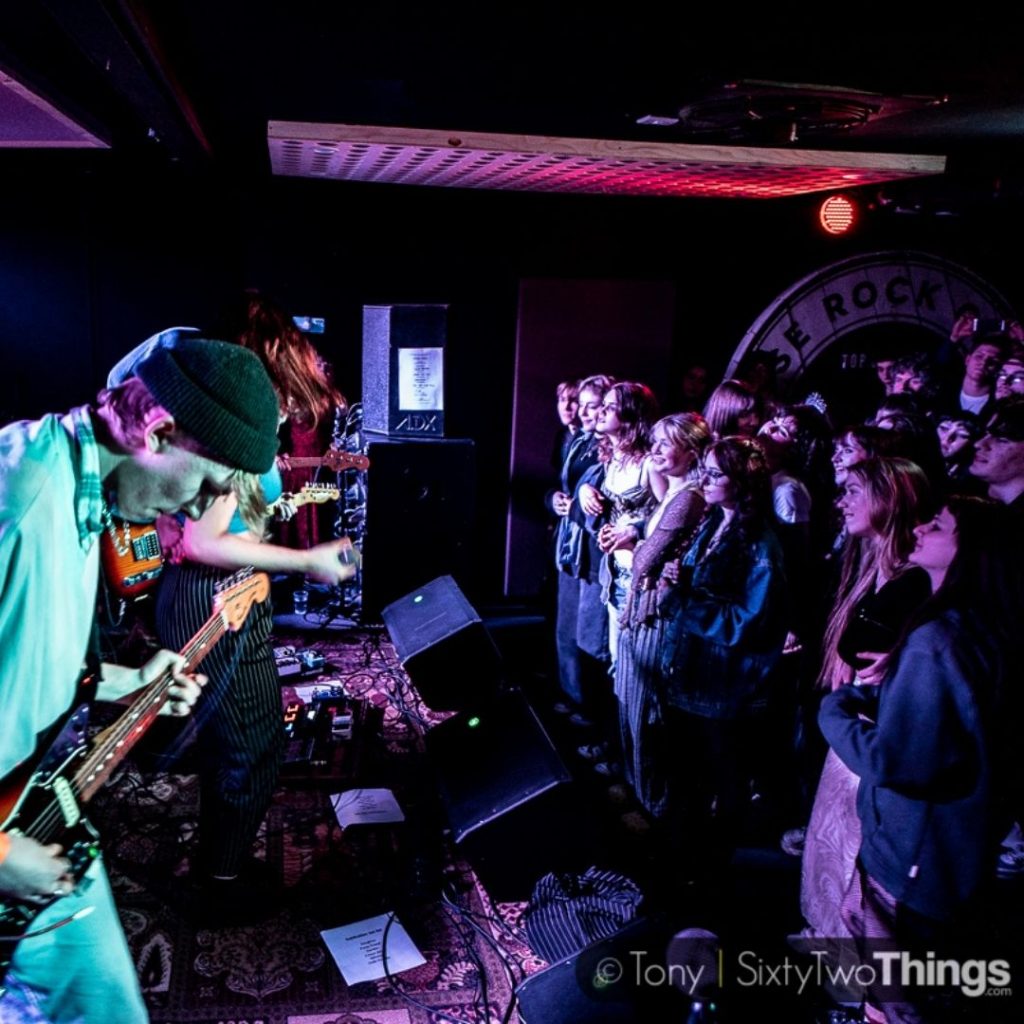 WHAT ARE THE VENUE RULES?
The Hunter Club is a safe space. We have a zero tolerance policy to any kind of abuse. Please alert a member of staff if you have a concern, or are worried about someone.
No outside bottles are allowed in. Reusable water bottles must be emptied upon entry. Water is available at the bar or ticket desk.
Bags may be checked upon entry to the venue.
We reserve the right to refuse entry or ask a persons to leave without reason.
No under 18s are allowed in the bar area unless buying a beverage and accompanied with an adult. After buying beverages under 18s must leave the bar room.
WHAT ARE YOUR COVID-19 POLICIES?
Please do not come to The Hunter Club if you are feeling unwell.
We will continue to be a cashless venue.
Please be respectful of everyone's individual choices. We are all in this together. If you don't feel safe coming in, we look forward to seeing you when you do. Please don't hesitate to contact us with any questions.
HOW CAN I BOOK EVENT TICKETS?
Tickets for events can be booked in different ways depending on the promoter. Please check the details of the event you want to attend on the Events page of our website.
CAN I SHOW UP ON THE NIGHT WITHOUT PRE-BOOKING EVENT TICKETS?
It depends on the event. Please check details of whichever event you are interested in, as some events have slightly different rules on ticketing depending on the promoter and may sell out before the night! 
PARKING AT THE HUNTER CLUB?
Limited on street parking is available after 6pm on St. Andrews Street South. The spaces immediately in front of the venue are not available for customer use, except for disabled access with prior arrangements we can reserve a space. Pay and display car park, Robert Boby Way is a very short walk down the road and the closest car park to the Hunter Club.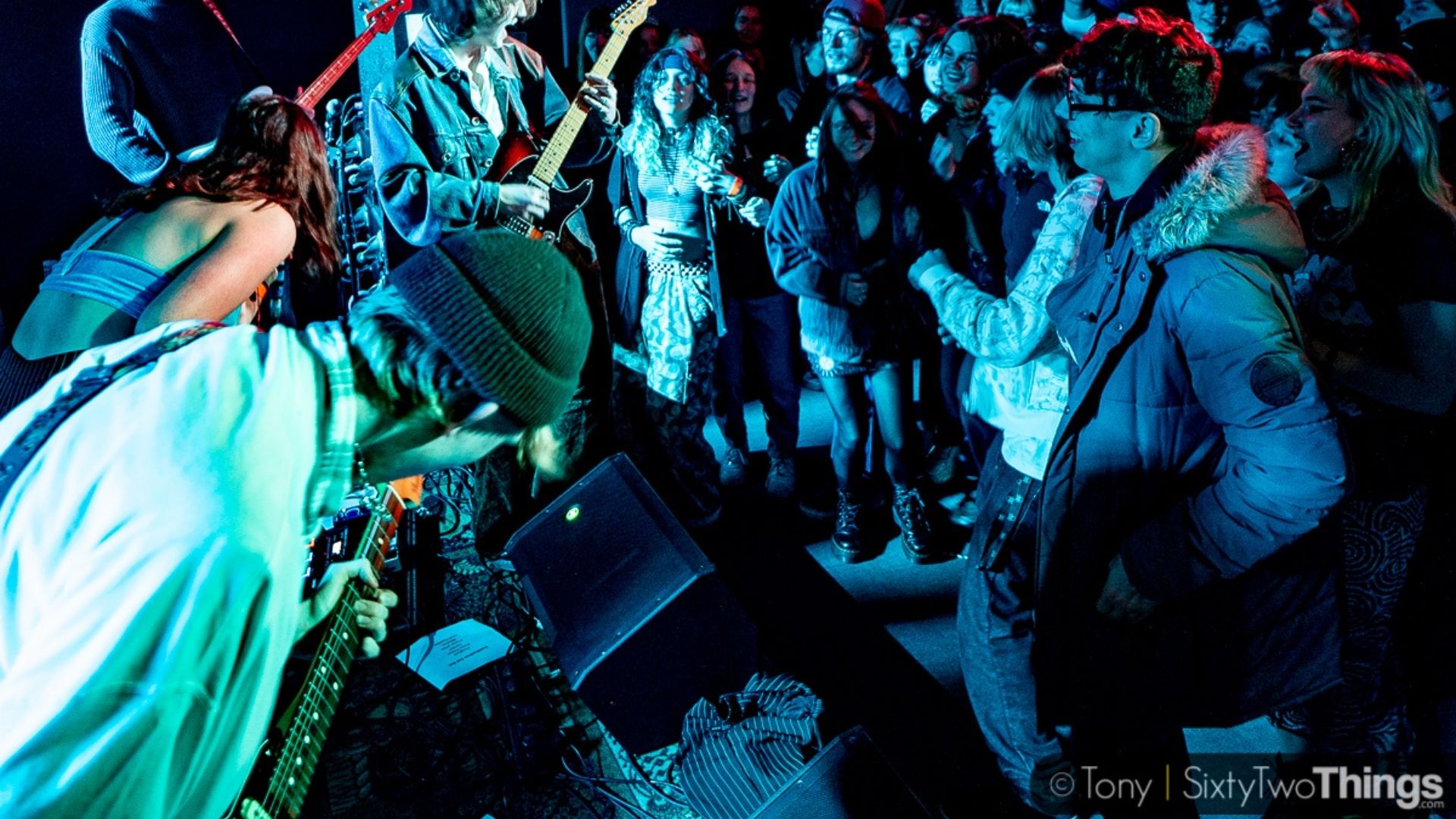 HOW CAN MY BAND PLAY AT THE HUNTER CLUB?
Most of our gigs are run by local promoters, who choose their own line-ups. Because this question is asked so much it has its very own section! If you go to the Play With Us section of the website you will find a list of all of our promoters and a form to be added to The Music Vault.
CAN I HIRE THE VENUE FOR MY EVENT OR PARTY?
Yes! Contact us with your query and we will try our best to accommodate your party. We have the two main spaces for hire, rates depend on what you're looking for and how long the event is.
WHAT IF I HAVE MORE QUESTIONS?
You can call us on 01284 723101 or email enquire@hunterclub.org.uk